May 27, 2016
Indian food gets me going. I love, love, love Indian food and the blend of spices that comes with it. Indian food has got to be one of the best cuisines in the world!
So when I came across a recipe from Nisa Homey on pinterest, I was all fired up just by looking at the picture. I knew I had to give this recipe a go.
The recipe calls for the use of pepper, peppercorns, fennel, garam masala and my all-time favourite spice, turmeric. I am so very glad for the supply of curry leaves I have been able to bring back from Singapore, because without them, it would not be as good.
I have adapted the recipe and the method from the original recipe that I found. It is no original Kerala-style chicken, but having tasted plenty of Indian food, the result was not very far off. This is, mind you, very addictive!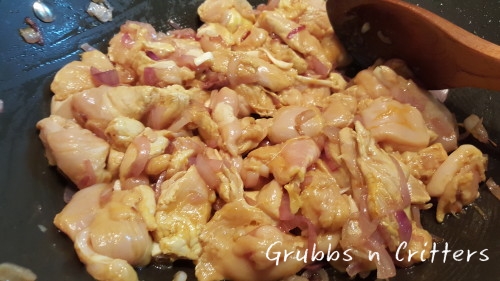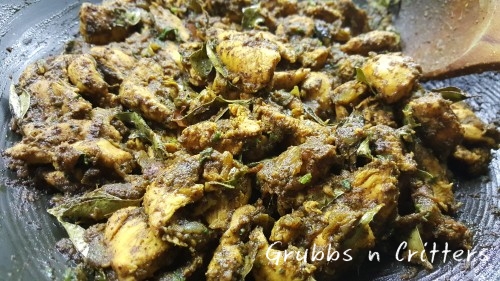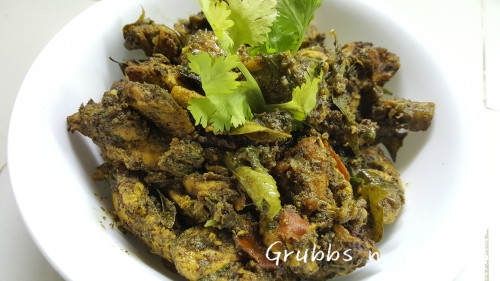 What can I say? I'm in love with this dish. The fiery, peppery and all spiced up flavours give all the kick you need in this dish. It feels like suddenly all the senses come alive with the very first bite.
It's worth a repeat. It was so easy to make too. Really. No kidding!
Kerala Style Pepper Chicken
2016-03-28 01:04:00
Serves 4
Fiery, Peppery dry roast recipe that's guaranteed to lift your spirits!
Ingredients
4-6 pieces chicken breasts, cubed
2 large onions, sliced
3 green chillies, cut length-wise
1.5 inches fresh ginger, chopped finely
1 fresh garlic
Half tspn chilli powder
Half tspn coriander powder
1 tspn garam masala
1 tspn turmeric powder
Half tspn pepper powder
2-3 tbsp black peppercorns
Half tspn fennel seeds
60 ml coconut milk
2 sprigs curry leaves
Juice from half a lemon
3-4 cherry tomatoes
3-4 tbsp olive oil
Salt to taste
Instructions
Marinade chicken with lemon juice, half tspn turmeric powder, pepper powder and half tspn salt for about half an hour. Set aside.
Grind peppercorns and fennel coarsely. Set aside
Heat olive oil. When the oil is hot enough, press the garlic and add in the sliced onions, green chillies and ginger.Saute for about 3 minutes.
Add the chilli powder, coriander powder, garam masala and turmeric powder. Mix well. Season with salt.
Add in the marinated chicken and coconut milk. Mix well. Cover and cook. Let any water from the pan evaporate.
Then add in the grind pepper powder with fennel and mix well. Add cherry tomatoes
Continue to cook on low flame and let the chicken dry roast for about 5-8 minutes or until the colour turns a little blackish-brown.
Stir and mix well.
Add in the curry leaves and give it a good stir for another 2-3 minutes.
Serve with rice.
Notes
The original recipe requires for the use of coconut vinegar as the traditional way of Kerala cooking. However, I have not used it here and substituted it with coconut milk and cherry tomatoes. The use of curry leaves is non-negotiable in my opinion.
Feel free to add more peppercorns if you can tolerate the heat!
Adapted from Nisahomey
Grubbs n Critters https://grubbsncritters.com/