October 23, 2015
The thought of peaches had occupied my mind loads in the past few weeks. And after finding that I still have phyllo dough, yoghurt and whipped cream in my fridge that were about to expire, the electrons in my brains sent a shock to my nervous system – telling me that I needed to use them for something with peaches.
Fresh peaches are pretty hard to find here in Thailand, and the ones that are sold in the supermarkets are usually prohibitively expensive that they are not even worth a glance! So I made do with can peaches and decided to make-up my own peach strudel recipe after scouring through the many basic recipes of strudels. I still need to work on the art of folding the phyllos nicely, but it was hard given the delicate texture and the fact that the creamy fillings made the folding a lot harder!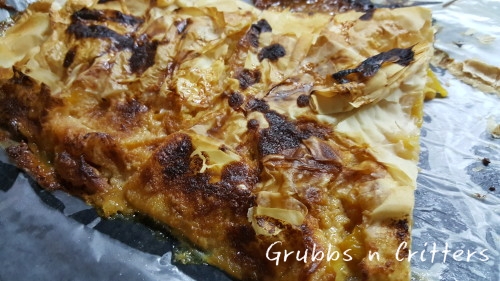 So, here we go and I hope you like them as much as we do. All of us just couldn't get enough of it!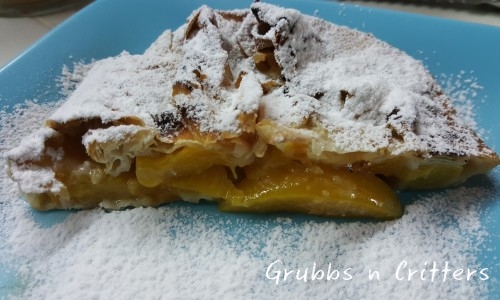 Easy Peach Strudel
2015-10-11 23:27:04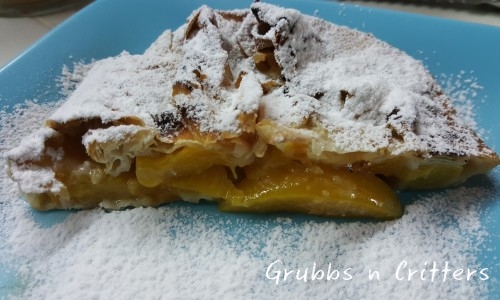 Serves 8
Light, creamy and delightful peach strudel
Ingredients
1 egg
1 small pack Whipping Cream
1 pack Natural Yoghurt
1 can of halved peaches
1 tbsp brown sugar
Half teaspoon vanilla essence
Icing-sugar for topping
Phyllo sheets
Instructions
Drain the peaches from the syrup. Slice them into smaller slices. Set aside.
In a mixing bowl, whisk the egg and whipping cream. Add in the vanilla essence. Gradually add the brown sugar
When the texture is a little firm, add in the yoghurt and mix well. Stop whisking
Add in the peaches into the mixture with a ladle. Set aside.
Separately lay out 6-8 sheets of phyllo dough
Put the mixture of cream and peaches on top of the dough
Fold away and bake for 20 minutes or till the dough gets browned and crispy
Take it out of the oven and cool.
Keep it in the fridge and when you are ready to devour, slice them up into big chunks as you like Sprinkle icing sugar on top and serve cold!
Notes
This was an experiment and was in no way done in a professional manner. But for something home-made, it turned out pretty well!
Grubbs n Critters https://grubbsncritters.com/

#FoodieFriDIYs #HomeMatters #SmallVictory #HowWeRollThurs #ThursdayFavouriteThings