February 27, 2015
When the husband cooks, unlike me who tend to mix and match and modify stuff, he cooks it by following the recipe to a T. And I really mean to THE T.
Not that I'm complaining; in fact , it's a welcome break for me when he decides to take over the kitchen and do chef's duty every once in a while. He is after all, not a bad cook, and he does desserts better than I do.
Silver Bullet has been doing more Asian-inspired dishes of late, and recently he attempted to make a chicken dish in mild curry known as korma – a dish quite popular within the Malay community. It's a recipe he attempted taken from RotinRice.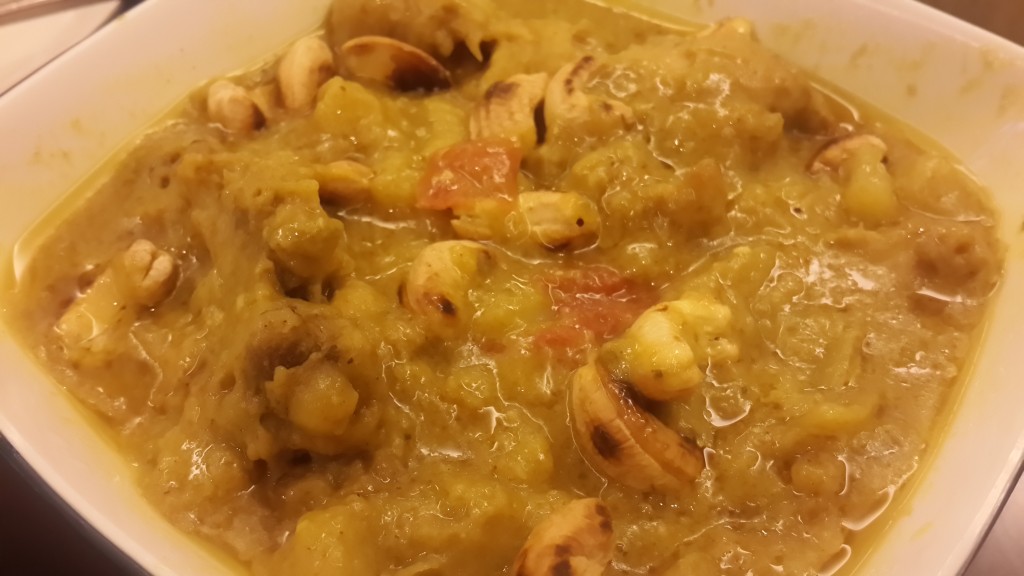 Chicken Korma with Cashew Nuts
2015-07-13 14:02:01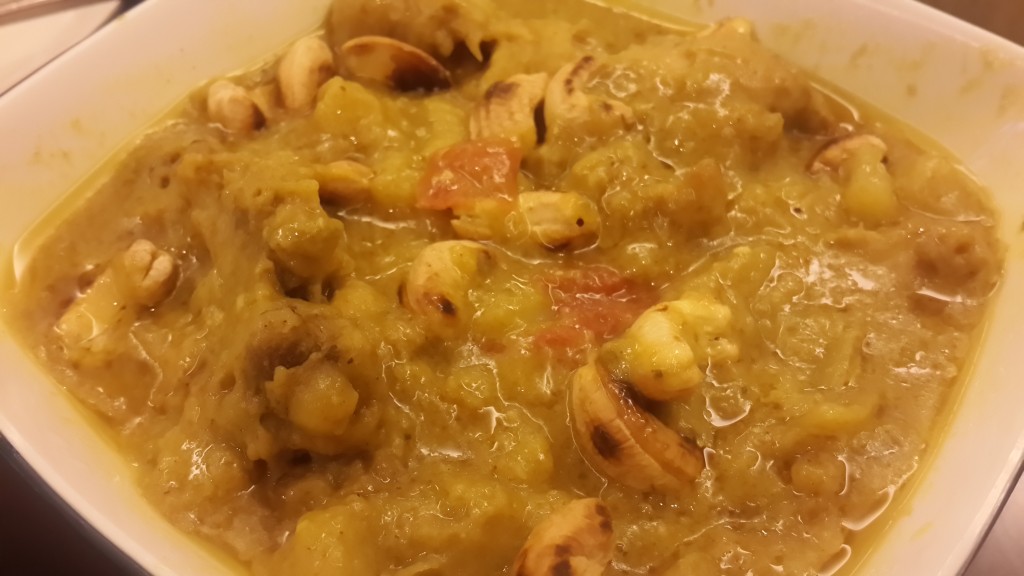 Ingredients
3 tbsp vegetable oil
1 cinnamon stick
4 cardamom pods
4 cloves
1 large onion, sliced
2 cloves garlic, minced
1-inch knob ginger, peeled and grated
20 oz (565g) boneless skinless chicken thighs, cut into bite size pieces
Salt
3 small potatoes, cubed
10 cherry or grape tomatoes, halved
½ cup (115g) plain yogurt
½ cup (60g) roasted cashew nuts
Spice Paste
2 tbsp coriander powder
1 tsp ground fennel (jintan manis)
½ tsp ground cumin (jintan putih)
½ tsp ground turmeric
½ tsp ground chili
¼ tsp ground pepper
10 raw cashew nuts, ground to a paste
Instructions
Combine all spice paste ingredients in a bowl with 3 tablespoons of water to form a paste.
In a medium sized pot, heat vegetable oil. Fry cinnamon stick, cardamom pods, and cloves for 1 to 2 minutes or until spices start to pop. Add onion, garlic, and ginger and fry for another 2 minutes. Then add spice paste and continue to cook for 4 to 5 minutes over medium heat. Stir constantly so that the spices do not burn.
Now, add chicken and continue to cook for another 4 to 5 minutes.
Pour in ½ cup (120ml) water, cover, and bring to a boil. Reduce heat and allow it to simmer for 10 minutes.
Season with salt to taste. Add potatoes and continue to cook for 10 minutes.
Finally, add tomatoes and stir in yogurt. Allow it to simmer for about 3 minutes.
Turn off heat and let korma sit for 10 minutes.
Sprinkle roasted cashew nuts on the top and served with steamed basmati rice.
Grubbs n Critters https://grubbsncritters.com/
My verdict: Not to shabby at all. Not too shabby!
His only gripe was that he cut-up the potatoes too small, and they all crumbled like hash brown after cooking it for a while, disappearing into the curry. Otherwise, this is a great recipe to experiment.
#FoodieFriDIYs