August 30, 2014
Much has been debated about the best cupcakes in town. Finding a really good one is almost close to impossible, especially so for me who is generally not a big cupcake fan.
Not that good cupcakes don't exist; I'm sure they do and at the end of the day, it is a matter of personal taste.
Speaking about personal taste and my lack of interest for cupcakes in general, I find that most of the cupcakes I have tried in Bangkok are not worth shouting about. Either the cake itself is too dry, or the cream too heavy, or they just happened to be too sweet for my liking.
Good cupcakes are really hard to find in my opinion. I tend to be quite picky about them and I don't usually share the same sentiments as most people who drool over their choice of the best cupcakes ever made.
Until I came across these babies: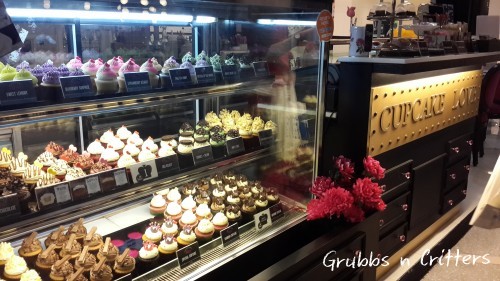 Located on the 7th Floor of Central World Shopping Centre, Cupcake Love has been able to perfect its creation of cupcakes made in heaven. With its moist cake and a rather light but not too sweet a frosting, I am vouching that they really, really do have best cupcakes in town. Most, if not all of their cupcakes come in the regular standard cupcake sizes as well as the mini-versions of them.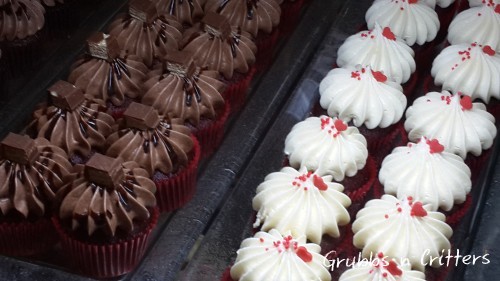 Their red velvet cupcakes are the best one yet. The frosting absolutely heavenly, perfect!
Cupcakes from Cupcake Love has been my go-to place in the last 2-3 years for ready-made, pretty sweets to be served for the kids' birthday parties – either served on the side, given away as a favour or as in the case of Spud's mini-birthday celebration recently, as the birthday cake itself.  While I have had my fair share of encountering terribly grumpy sales staff behind the counter when I am buying cupcakes and almost swore off going to Cupcake Love altogether in my bid to boycott them because of their horrible service ,I always return because there are no other places that make cupcakes like them.
In terms of taste and texture, Cupcake Love has perfected it, with no close second.
You can beg to differ and I can agree to disagree.