March 9, 2015
When time (or rather, the lack of) is a factor, going on an hour cruise to explore Budapest by night is a good way to admire the various illuminated riverfront attractions with an evening cruise.
The cruise typically highlights a little bit of Hungarian history – from legendary stories about the town to famous personalities from the Hungarian history, kings queens, poets and inventors. The cruise combines a sound and vision show with 30 languages offered from their audio set.
The boat departs from the centre of Budapest. All you really have do is sit on the boat, get served a drink of your choice, listen to the audio provided and feast your eyes on monuments that are found along the river for a full hour.
The TV screen available on board will provide you a glimpse of what goes on behind the walls of the building. – which was pretty cool to watch, although I did find it a little distracting as I had wanted to focus on the sights out there.
I wasn't really listening attentively to the audio, so I don't quite remember the names of the individual buildings along the river, But what I did well was to attentively admire the sights I was presented with, as I attempted to take a snapshot of what I could in the low light using my mobile camera while we cruise along on a moving boat.
I do apologise for some of the poor quality of these images. I wish I could have taken better pictures, and for what it was worth, I hope I have been able to capture the essence of Budapest by night along the river and showing you a little of my world.
It was just too easy to get lost and mesmerised with historical sights such as these: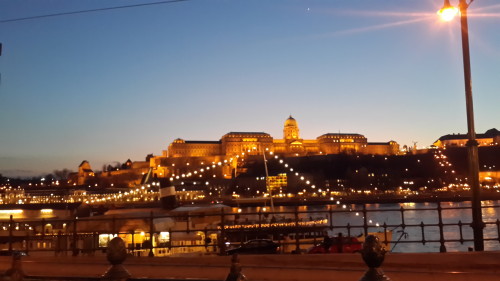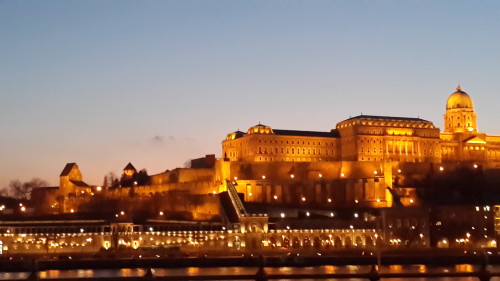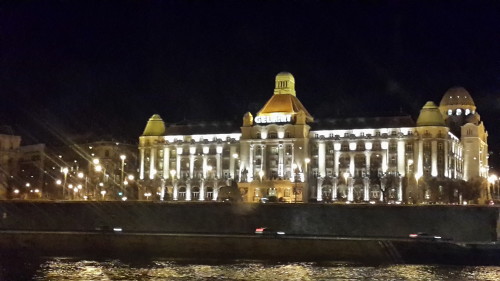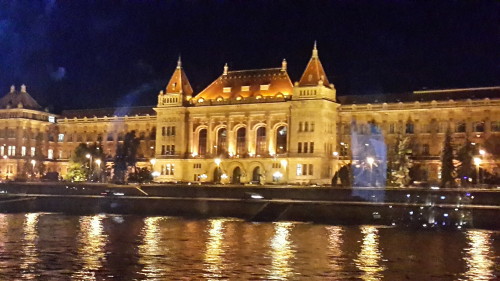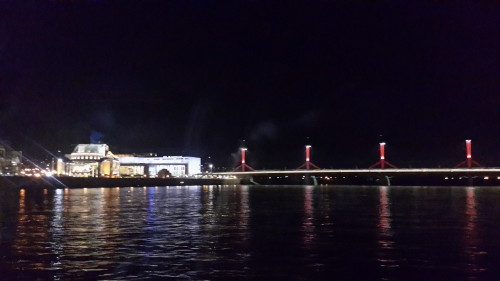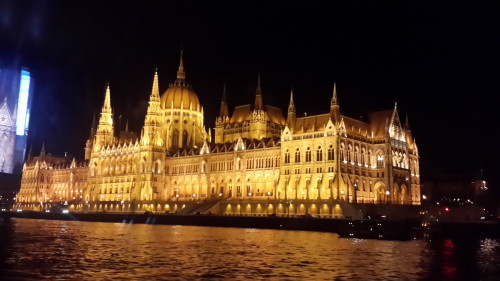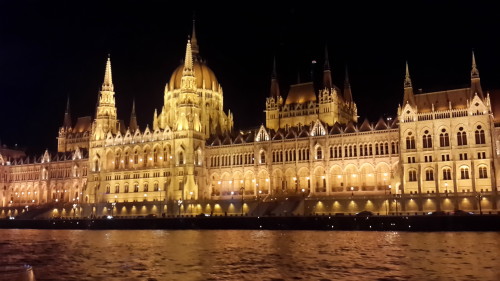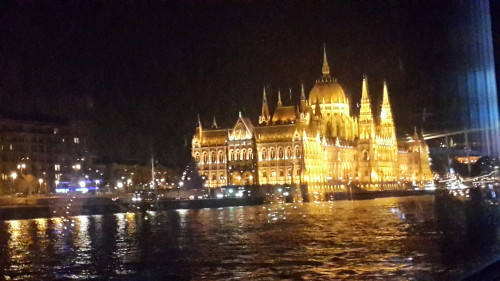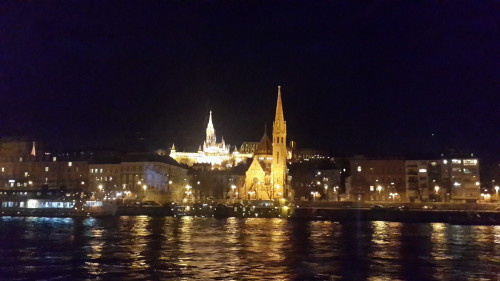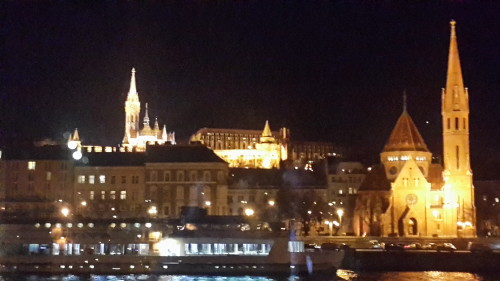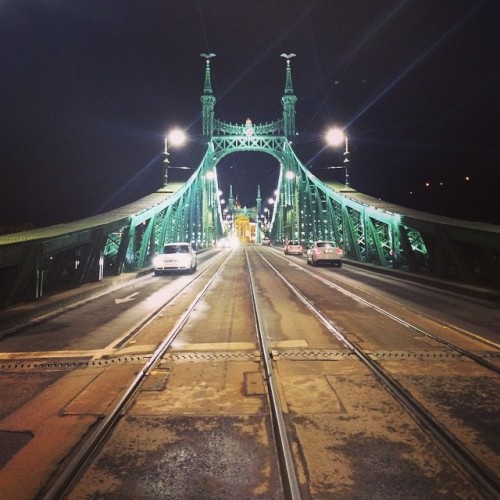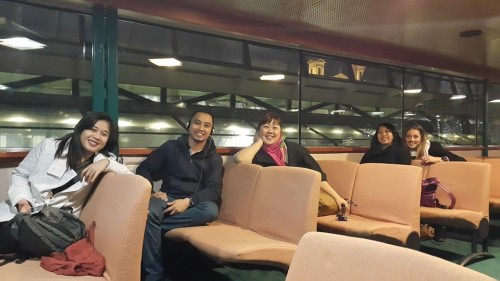 This really was one of atypical touristy thing to do…not everyone's idea of fun and going off the beaten track – certainly not mine. But! When you are crunched for time, you bite the bullet and do the typical touristy thing  – just so you can say that you HAVE seen a little bit of Budapest in the limited time you have been there.
Been there, done that. Evening sight-seeing checked. It was well worth the time and I thought that, on the hindsight, this post would be befitting as a response to Tiny Expat's Show Your World Blog Event with the following main guidelines:
tell us about an interesting place – it can be somewhere in your home country or a destination that you visited
instead of just giving us facts about this location, use your words to show it to us as well – the way it looks, sounds, smells, conveying its atmosphere
#Showyourworld