January 12, 2015
Let me be the first to tell you that I am probably one of the most unmotivated, impatient and technically challenged individual to want to play around with themes and widgets.
Largely because, I know of how much time it takes to just settle on one and that it is so easy to get lost in the sea of themes that you forget you have a life outside as can't stop obsessing with trying to get that perfect theme.
For a perfectionist like me who is perpetually time-starved, having to mechanically test almost every theme that is available, along with the different variations to play with, annoys the crap out of me. (I know I shouldn't try 50 themes, but I'm way too anal retentive. I cannot help it!). 
My tendency of being OCD about it, as well my paranoia that I would screw the back-end up makes matters worse; especially when I neither have the patience nor the desire or time to fuss over it. That would not be good for my mental health.
All I wanted to do was start blogging already. Simple, no! But noooo…as it turns out,  trying to get to ONE theme and then figure out the technicalities is anything but simple. It's time-consuming. Kill way too many brain cells.
So for those who have done your dues on playing with themes, I have the utmost respect for you. I really, really do salute your dedication, (time) commitment and your self-mastery for getting your theme up and running all by yourself.
Me? I'm useless. I was inflicted by a severe and incurable inertia. I got bored just looking and browsing through the themes that I just could not stand looking yet at another theme to experiment with.
I gave up on me. I then contracted a web designer kind enough customise a theme for me; saving my sanity.  Even that took several previews over a few weeks – and that was with 2 heads. Imagine the amount of time I would need with just my own defunct head! Best decision ever.
Being able to connect with a gifted, patient, very knowledgeable web designer and one who works me with me as a true partner has been a blessing. Amalina, you are brilliant! And without her, I would not be able to have this amazing theme on my site. (At least I think so!)
A theme I absolutely love. A theme that works for me. A theme I'm happy with, and for now, I wouldn't change a thing.
That being said, I also would want to make it easy and user-friendly for my readers. So, if you have any comments on anything at all – may it be the font size (I've had a few people telling me that – working on it! done!), site navigation, new widgets, categorisation or even the best way of navigating my archives , please, please holler out.
It's not only the good stuff I want to hear, but also the bits where I can improve on to make your experience on my site a worthwhile one.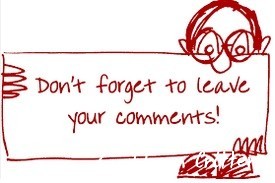 As a side note to my loyal long-time readers:
Please do bear with me on this one. I'm just taking a short break from my usual digital verbal dysentery as I am currently focusing to perfect the craft of #Blogging-101. Something which I should have done a looooong waaaaay awaaaay back. I'll be back soon with more stories and grubs to share. 
#Blogging-101, #LoveYourTheme, #ExploringThemes