January 15, 2015
Yesterday's assignment from #Blogging 101 was to be a good neighbour by leaving comments on 4 other blogs which I haven't commented before.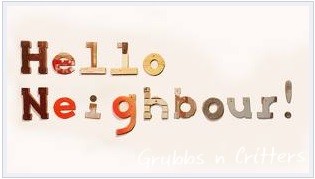 Essentially, I don't really have to do anything other than commenting, but I thought that since I had stumbled across blogs which I like, I figured that a post would be in order!
It's like the universe has spoken. The blogs which I had recently come across are mostly Mommy Blogs; mommy-related blogs which I had not purposely look for on the day when the assignment was released,  but somehow just jumped at me when I least expected it.
Each has their own unique stories which I find intriguing and these mommies completely made my day:
Julie runs a judgement-free site,and that's what I like about her blog. She's connecting all mommies from all over the world, all walks of life to share ideas without guilt or stress. Now we all know that mothers are being judged unnecessarily all.the.time and what better way is there to  let your out your thoughts freely and discuss about them without fear of being judged!

A seasoned mother of 2 daughters, Heather caught my eyes because she identifies herself as being goofy. Now, I love goofyness;  the goofier, the better! She does vlogs, something which I personally shun away from and so I find that absolutely fascinating as she's so comfortable doing it. She sounds pretty relaxed too, and I think there's something for me to learn with her style of parenting.

The title of her blog says it all. This is one Mama who is full of positive vibes throughout her published pieces and one feels uplifted almost immediately with her scribbles. So full of energy and humility! Jan's pictures are simple snapshots, but do say a thousand words. They are captured well in her posts. She has, in my opinion, single-handedly made her stuffed turtle famous! Whoever says you need beautifully shot photographs with DSLRs to make your point!

Ana oozes love, sunshine and happiness throughout her blog. Something we all need in our lives and something we need to be reminded of often. This blog has a personal resonance to me (quote unquote) that no matter how dark things seem, there's always going to be sunshine at the end. This is really something I want to believe and we need people like her to not only inspire, but recognise and appreciate all the blessings in our lives.
My life has just become that much richer by knowing that there are life-lines out there. I hope you take the time to check them out. Just because I think they are absolutely awesome!
#Blogging 101, #Begoodtoyourneigbours