July 27, 2015
Remember this Basket-Weaved Raffia Flats: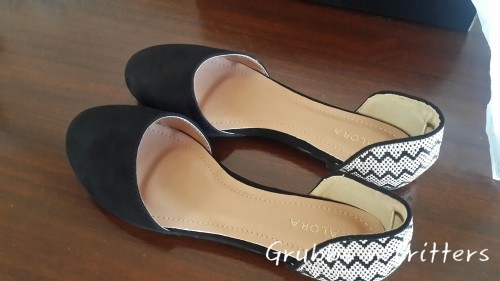 Well…when I wrote the review from my recent collaboration with Zalora Thailand here, I was still waiting for the exchange of the right size to happen. As luck would have it and with plenty of thanks to my big feet, Jin informed me that they did not have my size in stock. Oh bummer! Especially so because I really could not wait to slip my feet into those neat-looking shoes.
I chose another design, a basic satin ballerina; one which was much simpler and I thought that surely they must have something this simple in my size.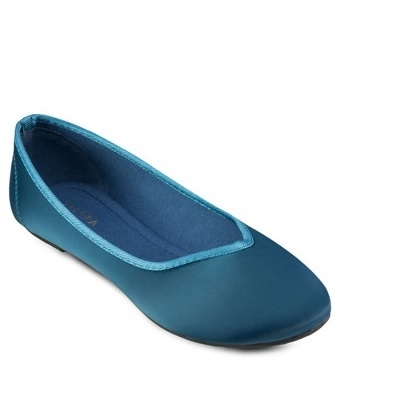 Simple and pretty right? The colour's great too!
It turned out that Thailand and big feet don't usually go hand in hand as they did not have my size in stock either. It's not only shoes I have a problem finding in this country when it comes to my size, but this goes also for bras (and I don't even have big boobs!) and clothing which I usually have to go for an L or an XL. Of course, they don't always have them in my size, too. Almost all the time. Dammit.
I was losing all hope of ever finding one I like and that fits me. I have to say though that Jin was patient and kind enough to sort for those available in my size and send me another link for me to choose from. Yay! There is hope for this puny woman with big feet!
It didn't take me long to decide at all, and apart from pondering on the colour between the blue and black, I opted for these cute-looking Basic Bow Tie Ballerinas which was delivered to me last week in exchange for the one that I had:
This would be my very first navy blue shoes and I kind of like the bow that comes with it. Even Spud thought that it was, her words, beautiful. It wasn't long after I took the pair out of the box that Spud asked for my permission if she could try it; asking if there is one in her size. I had to, unfortunately, disappoint her with a no (although I have yet to check for kids' shoes on their site), but I let her strut around for a bit.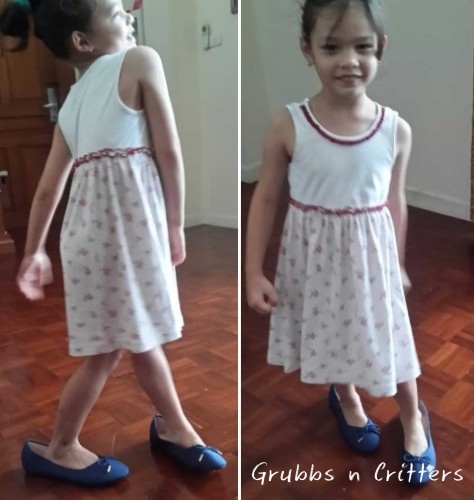 I have trotted around with it over the weekend for almost the whole day when we were out and about with the kids. The insides are lightly cushioned and I have had no blisters walking in them. No blisters is always a winner for me ! This pair is light-weight and easily one of the most comfy flats I have in my collection. And no, I am not just saying it.
My verdict?
I absolutely love, love, love this Bow Tie Ballerinas for its design and comfort. It's a great pair for travels especially for when I have to get on a plane with easy slip-on-slip-off. It is also decent enough to be worn for work or for business travels.
I'm going to have a hard time now choosing this Bow Tie flats to my favourite Jelly shoes!
Pretty feet I have not, but they really are so comfy and I can walk around in them for the whole day. Oh yeah ♫ ♫ ♫ these shoes are made for walkin' and that's just what they'll do. One day all these shoes are gonna walk all over you ♫ ♫ ♫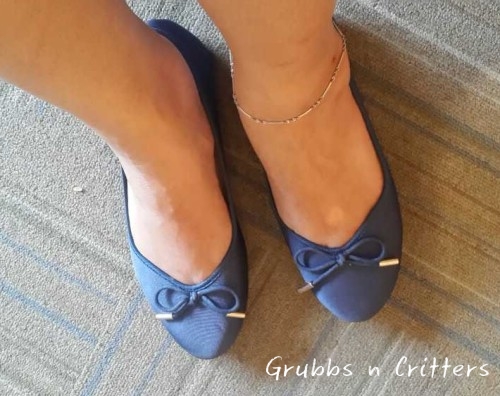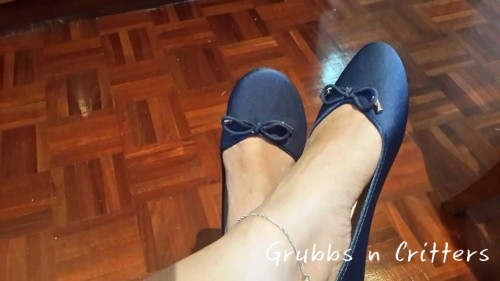 Brand: Zalora Basics
Cost : 455 Baht (about 17.85 SGD)
If you buy 2 or more Basics, you get 20% off, too!
Thank you, Jin and Zalora Thailand. Keep 'em coming! 😉