August 24, 2014
While cleaning out the mess in one of the cupboards filled with junk and bags after bags of educational materials which the kids have brought home from their several semesters in school, Silver Bullet fished out these: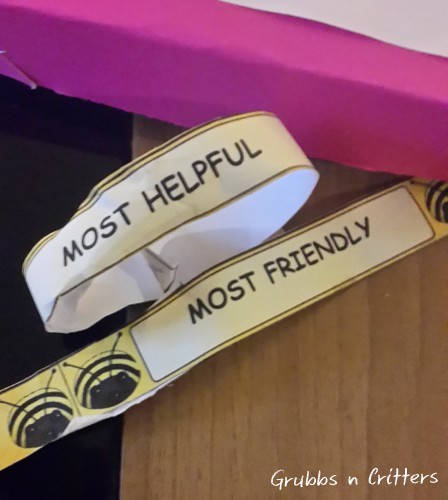 These bands were stuffed in between stapled exercise books and papers from Squirt's stash. Apparently Squirt has been named as being the friendliest and most helpful kid amongst his peers.
Those wrist bands made me smile. I beamed with pride, yet, at the same time realizing that Squirt may not understand the significance of that at his young age. While I am not so sure about "helpful" – unless it meant helpful in creating mess and displacing things around the house, I do, however, personally attest to "most friendly". He really is the most easy-going little tot I have come across and always, always generous with smiles and hugs. Like his sister, his friendliness is second nature.
Hopefully those inherent traits would serve him well later in life.