May 27, 2014
The last couple of days of our vacation are usually the days which we don't fuss too much about, preferring to reserve the day for packing, and perhaps the imminent last minute shopping or errands.
I had a little quality time with my lovely mom-in-law over coffee on one morning and the kids had fantastic bonding time playing with their Oma & Opa thereafter in the afternoon. It was also very endearing to watch my daughter having a little one-on-one session with her Oma over ducks in the garden of their backyard.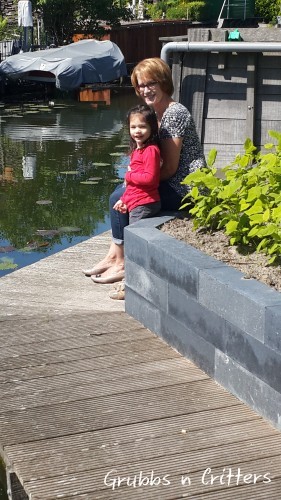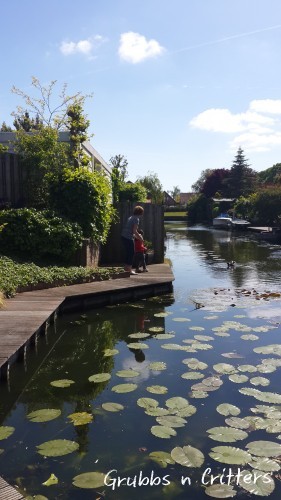 We ended our last night at Mama's Hotel with a barbecue session followed by lots more quality time and story-telling before heading up to bed at almost 2 am.
The day we were due to leave for the airport was probably the very first time we were able to sleep in till 10.30 am in the morning as even though the kids woke up way too early, we had their grandparents baby-sitting them for a while as we continued our much needed snooze; a luxury which we hadn't and could not have in such a long, long while!
Although imminent, it was almost a shame to be going back home to Bangkok, especially since Spud's Dutch has certainly improved by leaps and bounds whilst we were there. She even picked up a little bit of a Dutch accent when she speaks English. Hilarious! In fact, even Spud spoke up about her preference of staying at her Oma's & Opa's home. Funny that as I would have thought that she would want to go home.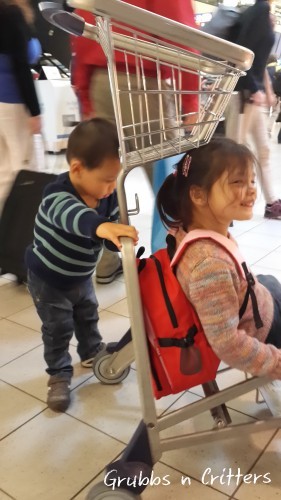 Thinking back, we did not have too much of a trouble in the plane with the kids even though it was delayed for almost 2 hours. In fact, the kids even managed to sleep for a good 4-5 hours, sleeping flat out on the seats head-to-head adjacent to each other. A few good hours of bliss and I managed to finish watching one whole (long) movie!
Whilst they were not on their best behavior during their waking hours, Spud & Squirt certainly did better than 15 of the fellow British passengers who were seated close to us. They behaved like your typical British football hooligans – loud, crass and completely misbehaving. In fact, one of them were apparently so drunk that he was asked to leave the plane before take-off. Mid-air, they announced that they were not going to serve any more alcohol to anyone because those bunch of rowdy boys had way too much to drink and passengers around them were complaining about their terrible behavior.
Those that were seated next to us were pretty disruptive; they were talking over each other, sometimes over me almost all of the time, calling out to each other who were sitting in a different aisle, loudly too! and almost waking up the kids who were having their much needed shut-eye. At one point, they were passing food and utensils right between the gap I had between my back and the back-rest! WTF. Falling short of cussing them right in front of my ids, I gave them a deadly stare and rolled my eyes to the back of my head. I must say that that was one of the most annoying flight experiences I have ever had in my entire life! What a flight.
After more than 11 hour journey from the time we got into the car to get to the airport, we finally arrived home exhausted, but safe and unscathed.