August 18, 2016
Today, 18th August 2016 is officially 3 months to the date since we left Thailand. Somehow it felt like a lifetime ago, yet if we were to base it on "3 months", it really wasn't that long ago.
Or is it?
I guess time is relative but 3 months seems to be a nice milestone. Especially since it also marked the day when I had to venture out all the way to a little suburb slightly off Amsterdam all on my own, on public transport with only Google Map as my companion for an appointment.
It wasn't all stress-free. I got royally lost trying to find that one damn bus-stop amongst other 10 bus-stops when I got off the train station. I must have approached more than 3 people to ask for directions and each one pointed me to different corners. I ended up circling around the same area for 20 minutes and came to a realisation that Google Map is crap and inaccurate.
Then, just ONE station away before I was to alight from the bus, all traffic was halted because the road had to be lifted for the boat underneath to pass through the dam. I was annoyed I was going to be late, but managed to get to the place by the skin of my teeth. I was just in time.
The journey back home was just as bad. I took 1.5 hours longer going in a loop of a different direction.
After 2 nights of 3.30 a.m bedtime and having to leave home today before 10 a.m to the hassle of multi-transport travel while trying to navigate the Dutch transport system on my own for a 12 p.m appointment, I was glad that at least I had a pleasant meeting.
It also happens to be a full moon today. And what a beautiful moon it is!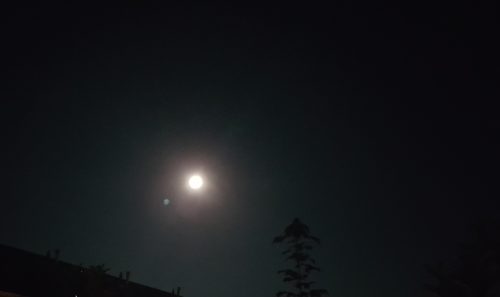 That and the last one week has been filled with bits of excitement.
We've had the sporadic sighting of perseids as we waited the nights out underneath the clear sky. We saw several over 3 nights. We woke the kids up after midnight to awe them with showers. They only saw 1 and several satellites.
We found and saw Saturn through our newly acquired beginner's telescope. It was a tiny little speck but you can make out the rings. Yes, we have a cool telescope!
To be fair, the telescope belongs to Spud as it was technically her birthday gift. She had specifically asked for it to which we, the parents, happily obliged because it makes us really, really, really happy. It gave us a valid excuse to buy one. Although, Spud's been warned that it is not a toy and she could only use it under our supervision.
We had gone for our 1st weekend away since moving here to Drenthe, a 2-hour drive from our little Holland for a short vacation with Silver Bullet's family.
Of course, we looked at the moon up close with the telescope too while we were there. That goes without saying and even at half moon then, it was an ah.may.zing. sight!
We visited Westerbork Concentration Camp or Kamp Westerbork while we were there. It's a war memorial from World War II where it functioned as a transit camp to assemble Romani and Dutch Jews before they were transported to other Nazi concentration camp. (more on this another time)
And one of the better excitements is the little nudges. Perhaps, the universe took a pity on me after my rants and thoughts on The World I Know. It's been great to meet up with people outside of my neighbourhood. It's even a better blessing to be able to meet those in my industry.
3 months and I can't say that nothing has been going on. On the contrary, be it good or not so good, much has been going on. Too much.
Some things made me reminisce Thailand; I'd be lying if I say I don't miss some of the conveniences and luxuries there. Most days I am so glad that we are out of Thailand. I think I'll need to have another post (or posts) on that.
Ah! Life. There are, after all, blessings to be counted and challenges to be embraced.
To that, I'm being reminded of Eric's Make it A Great Day post in which he ended with: Challenges create champions. Be a champion. Or not. The choice is yours.
It fits with my 3rd month's mark sentiments reminding me that the road will always be bumpy and whatever life takes you, we are capable of making a choice to conjure up that champion and make it a great day.
The moon is full tonight. It's also known as the Sturgeon Moon. In astrology, it is a moon that would bring about change with the beginning of eclipse season. A time in which some areas in our lives would be going through a change of endings and/or new beginnings.
Sounds about right.
Or it could also just be complete bollocks. Or not. The choice is yours.
Wait. Let me have a look at that moon again with our Spud telescope. You know, just to make sure that it's the Sturgeon Moon.