July 3, 2015
It's not really my style to publish more than one post a day and because the first installment of this challenge from Kat went up 2 days ago requiring me to post for 3 consecutive days , I guess I'll just have to do it!
If you don't already know, today also happens to be our Monthly Mystery Munchies event. The post will be going up later today, and I thought that I'll just take a quick 10 minutes off my lunch break to post today's quote as a tribute to a great collaboration with Gen for our Monthly Mystery Munchies which began in May: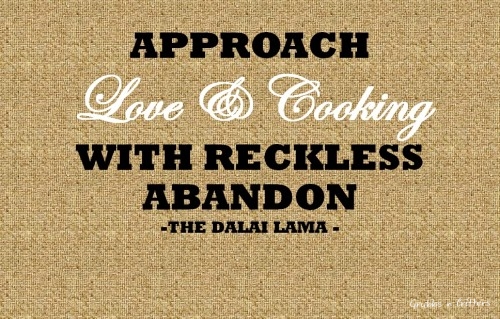 This could not have been more perfect and I have enjoyed doing this. Thanks Kat!Here goes my nominees for today:
Gen @Eat, Play, Clove (naturally! and I cannot help it!)
Manny @The Greenwich Mummy
Simple rules – one quote a day for three days. They can be your quotes, or quotes from other people. Post one a day for three days and nominate three bloggers per post. No obligations from my end of course.
May your day be filled with love and the love for amazing food!