May 15, 2016
If you think about it, these definitions are so annoyingly true: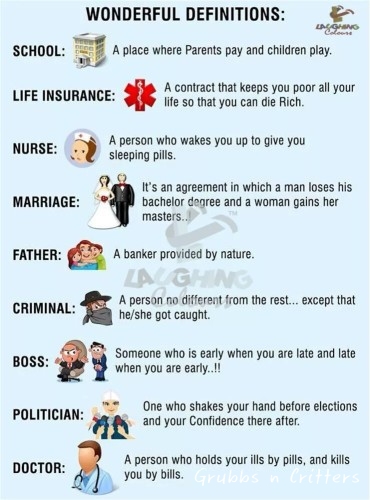 But I violently disagree with the definition of the father there – a mother can be a banker too, no? And more than just a banker by nature, too. Hmmph.
No, wait! In a few days, I would no longer be the co-banker. I guess I'll leave it to nature to sort out the banker shit.
See you on Sunday Humour next week in a different time zone, a different continent and a different definition of life. Here's to a more wonderful revelations of the future! Sit tight.