January 7, 2015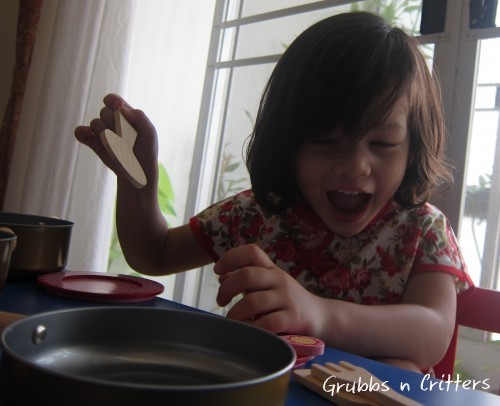 If one could look through the eyes of a child, everything would be magical.
Old, dented pans, chipped spatulas and crooked wooden forks may not mean a lot to an adult, but to a child, they can be beautiful and full of new wonders. Through the eyes of a child, mundane objects can be fascinating. A child's mind will relentlessly continue to finding new experiences, joy and excitement as they immerse themselves in a world of wonder, looking at every inanimate object in a new light.
If we could see through the eyes of a child, we would be living in constant wonder.We may appear crazy and a little out of sorts, but that is not exactly a bad thing…for anything could be magical if only we would be able to look at things familiar to us in a new light.
Sometimes, all we need is a little nudge for a new perspective.
[Inspired by Weekly Photo Challenge: New]