March 23, 2015
Exotic skewered food found on the streets of Wangfujing Snack Streets, Beijing from my photo archives: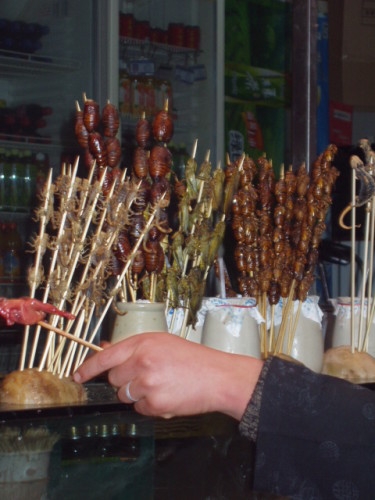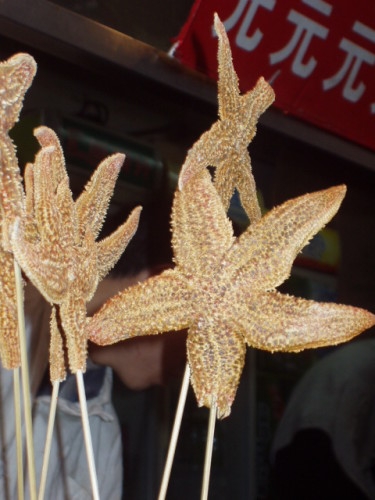 All nicely skewered, they will be deep-fried immediately for about a minute and then seasoned upon purchase, ensuring that you'll get the freshest exotic delicacies for your gastronomical pleasures. All prepared right under your nose.
Looked crunchy and very well-seasoned after a good fry in the sizzling oil. Very vegetarian-friendly – a fresh perspective of what being vegetarian could also mean.
You would be pleased to know that seeing impaled spiders and scorpions moving their tails and legs about frantically would be nothing to worry about. They would be dead in a second. Fresher than fresh! Great for snacking.
I passed. I wasn't feeling very buggy. Or hungry. Or Crazy.
In response to the Daily Post Weekly Photo Challenge Fresh