January 28, 2018
Here's a little something we all *could* ponder on: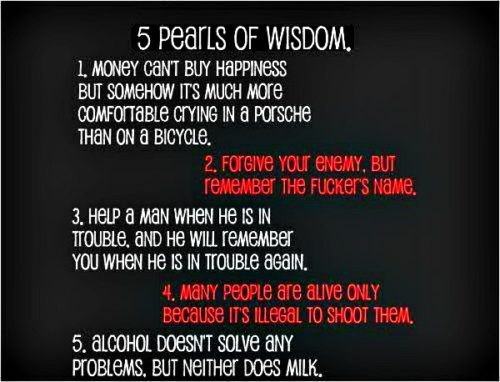 On Wisdom #1, my reality of us living in the Netherlands means that we'd better get used to crying on a bicycle in.the.rain. because that's pretty much the main means of transportation to just about anywhere. Forget Porsche!
As for the rest, well…they are kind of funny. I hope this ushers you into the week with a smile on your face.