March 13, 2015
So I have had a little of a Hungarian goulash obsession since Budapest – only because I have heard loads of people raving about it.
My goulash tally: 5 Goulashes in 4 days.
That averaged about 1.25 goulash a day. A perfect dish to be consumed on a cold, cold, cold day.
Rather than missing my own Fabulous Friday Flavour feature again this week (I am on the road once again), I decided that I would highlight all the fabulous authentic Hungarian goulashes I have tasted whist I was there.
I remember exactly where I had my goulash. My first taste was from an outdoor street cafe called The Casablanca – a pretty cosy place to chill as it has got a heater inside. I was even served a Hungarian Goulash whilst on the plane when we left Hungary – how awesome was that!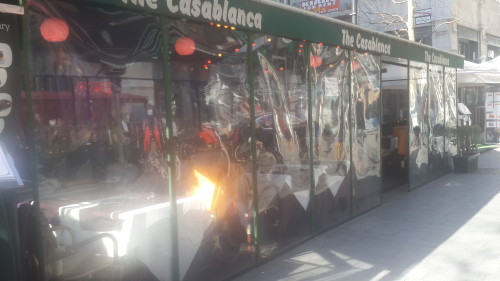 They all mostly tasted pretty good;  although I do have a personal preference for the thicker version, which was more of a stew rather than a watered, spiced soup. Here's where you'll drool: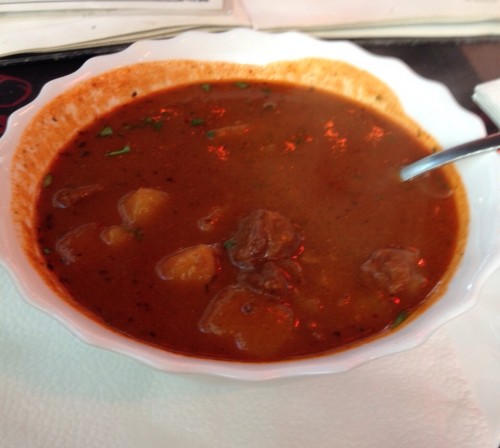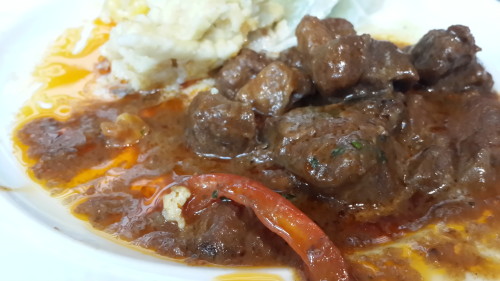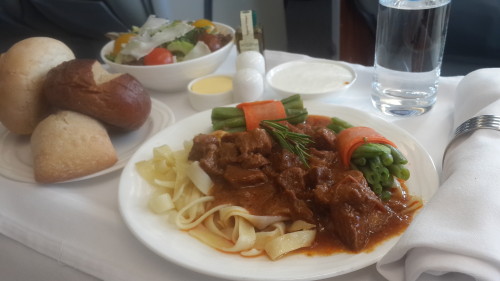 Made of Hungarian paprika powder, tomatoes, onions and some green pepper, the authentic goulash is essentially a beef dish. Potatoes and carrots are also being added and I have been told that it usually takes several hours to make a really good goulash.
It would be in my dish-to-try list. After all, I did buy all the necessary ingredients to create that goulash perfection. Until then, I thought I'll get you started with a traditional recipe found on an oven glove- if you can figure it out!