May 24, 2017
There is just no words. No words to say…
What happened in Manchester yesterday was just horrifying. The attack, a cowardly one. I'm sad, I'm angry and I'm disgusted. It's appalling and I don't understand how such a young suicide bomber could bring himself to do the things he did.
The news of the attack hit me right through my gut. I mean..kids! Children! There were lots of children there…innocent, young lives who just wanted to go to a concert and experience a little bit of fun. Those who perished did not deserve death. Absolutely not!
As I read and watched the news, tears just ran down my face. It's hard for parents…any parents to swallow this barbaric and selfish act. What has this world come to!
My heart goes out to the parents whom as of yesterday still have not heard from their kids nor have received any news of their kids' whereabouts. My heart bleeds seeing the faces on the young kids who had been unfortunate enough to be at the wrong time and at the wrong place.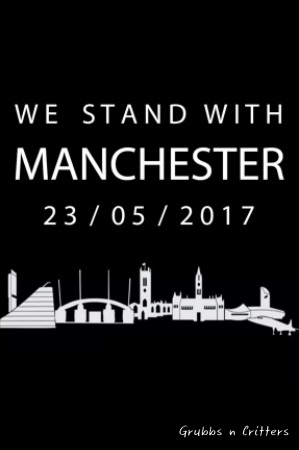 There is simply no words to express how I really feel. Rest in peace, angels.