April 10, 2016
This one had me in a laughing fit: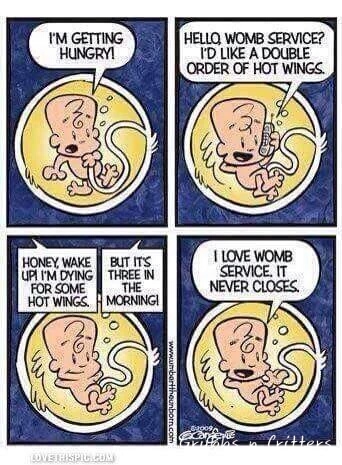 It's always the baby, and never the mommy, see?! 9 months of womb service. Beat that!
Luckily for Silver Bullet, I never had such cravings at the ungodly hours of the night. I would have passed out by 7 p.m. and a bomb explosion next to me couldn't have woken me up.
To all fathers-to-be, please sympathise with your wife. She really didn't mean to trouble you and she's only trying to provide a womb service who happens to want food on demand. The on-demand training for after birth does start early!
Cheers to the womb service!