July 16, 2017
Fess up! How many times did you have to read this: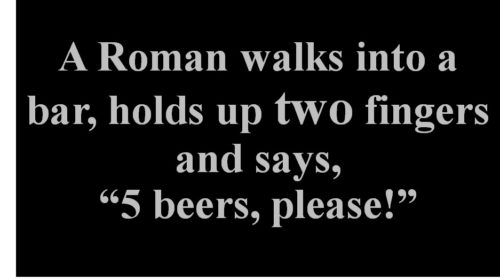 If you had to do it more than once, you are not alone.
Must have been a hell of a confusion in a modern bar. Imagine having to figure out the bills in roman numerals. Could be a fun exercise just for the heck of it. But don't even think about showing two fingers and flicking it when you are in England – that's considered to be very, very rude.
Sending you off for a nice week of beer time for the week ahead.