June 5, 2016
This was seen in a very upmarket, VIP-only movie theatre lounge in Bangkok where all the food in the luxuriously decorated lounge were labelled accordingly and can be consumed for free: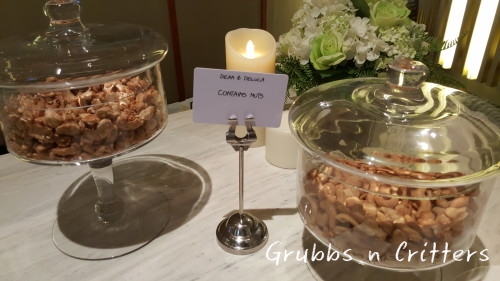 I'll be damned. Who would have thought that cashews would contain nuts, right! That's pretty nutso.
Yep. Roll your eyeballs, my friends. Roll 'em real good. Here's to a nutty week ahead and don't you touch those cashews and go nutty on me.