November 8, 2015
This was an interesting find on the subject of Core Maths. Excuse my ignorance or daftness, but this is one of those I'm not even aware existed! The problem that was posed to the students was this:
Jack used the number line below to solve 427 – 316. Find his error. Then write a letter to Jack telling him what he did right, and what he do to fix this.
What the parent did was absolutely brilliant!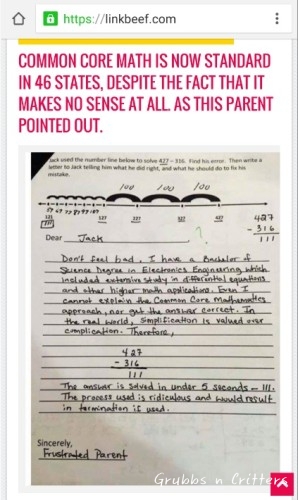 What the hell is Core Math? And since when did subtraction became so complicated? Let's just keep things simple, shall we!
Sending you a no-complication and no dealing with ridiculously stupid-stuff dusts for the week ahead!