July 8, 2015
This post by Jennifer, author behind The Champagne Supernova, was written quite a bit months back and I've only stumbled upon it a couple of weeks ago from (I think!) one of the linky parties.
Her post left an impression on me…a jolt to my head, as I wouldn't have a clue as to what to do if and when my children face the reality and heartbreak of rejection from mean-spirited friends. Jennifer posed the same questions like I did in my head when my mind wanders. This is one of life essentials and I've meaning to re-blog it.
Here's an excerpt of her post:
Weeks after this play date, I couldn't stop thinking about the Mean Girls and the reality that my daughters will eventually face the heartbreak of rejection. I wanted to know the best way to address the pain that they- and I- would feel when they were excluded from the lunch table, didn't make cuts for a sports team, or weren't invited to a birthday party. What would I say? What would I do? How would I be able to protect them? I combed over this issue for a solutionad nauseam with girlfriends who have young daughters and nobody could offer an easy answer other than "they'll grow out of it."

I think somebody else figured out the solution. A couple years ago, I stumbled upon Brene Brown, Ph.D. while watching a TED Talk about the power of vulnerability. Brene is a research professor at the University of Houston who studies vulnerability, courage, shame, and worthiness. In her recent book, Daring Greatly: How the Courage to be Vulnerable Transforms the Way we Live, Love, Parent, and Lead, she completely nailed the "what to do when my daughter is rejected" issue. Nailed. It. The solution is to sit with your daughter in the dark.
Read her entire post here.
I hope I'll never see my kids retreating to the dark side; it would break my heart to see that. But like Jennifer, I would willingly go to the dark side with them and bring them out into the light when they are ready. And I'll bring them out into the light as someone stronger.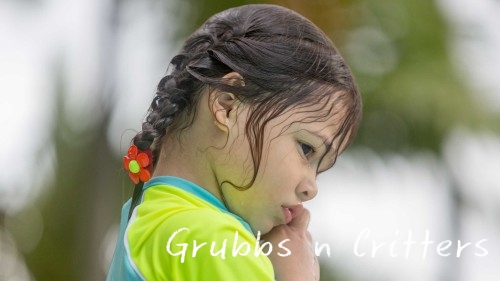 Conversely, if I ever find out that they are the resident mean girls/boys, I'll make sure that I give them a back-hand swat to the dark side myself. The sad face can't fool me. And yes, if you happen to see my kids being mean, you have my permission to tell them off. I'll be totally cool if you report their behavior to me and let metake it from there. Trust me, as long as it's a genuine case, I'll forever be indebted.