April 10, 2015
A big thank you to Tiny Expats for hosting me as a Guest Blogger on her blog yesterday!
If you'd have asked me if I would bring my kids along on my work trip 4 years ago, you'll get a resounding NO.  It would be a NO, NO, NO and NO all the way. But, I guess I had a change of heart. I discussed it with Silver Bullet and to my surprised, he was gamed to tag along to mind the kids.
It was the only push I needed to do something I would not normally do or even considered, and go into uncharted waters. And so it was decided – my maiden work trip with the entire family in tow.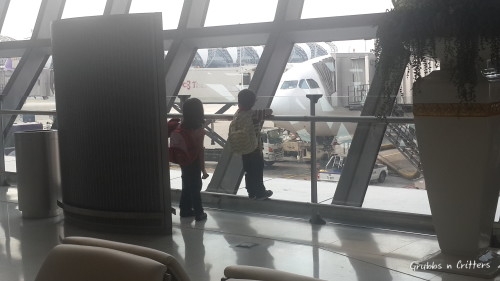 With that, I thought I'd share a little of my "acquired wisdom" on juggling kids and family on a work-trip:
(note to self) Always, always, always remember to check the passport's expiry date and make sure that each passport has a validity period of 6 months. Sounds duh! I know, but trust me, things like that DO slip your mind. Thank god for a second passport, or one of my kids would not have been able to travel. (Read about the mayhem here)
The kids have noooo ideeeea how lucky they are to be able to travel so much at such a young age. It's good for their worldliness, although I feel that I need to remind them that this is not a norm.
Research for activities to do with the kids in advance rather than have a "just-wing-it" attitude. Have you ever tried planning AND searching for a place to go there and then, wondering where you should head for the day as the time is ticking away while your little monkeys run amok in a 35 sqm hotel room and tearing down the hallway? Unless you have little angels, I rest my case.
Hop on over to her blog here to read my entire musing on the "acquired wisdom" which I have written for Tiny Expats! Don't forget to check out her other postings on expats kids and travel with kids as well as events which she hosts.
And if you really do like them, please, share the love!
P.S: If you want to contribute as a guest-blogger, please do not hesitate to reach out! We'll be happy to feature your posts. I know it may sound intimidating to some, but hey! nothing to lose. 🙂