May 8, 2015
Buying taco sauce from the jar wasn't something I was too keen about when I made the Enchilada last week, mainly because of the preservatives present in a commercially-bought jar.
So I decided to try my hand at home-made taco sauce and was surprised at how easy it was to make it. My only gripe was that some of the ingredients are hard to find here in Bangkok and I had to use a taco seasoning from a packet as it is the only one that contains chipotle pepper! Not ideal, but for now, I can live with it.
Look at that deep, dark red sauce…it should have been much lighter in colour but that's because I almost over toasted the dried ingredients!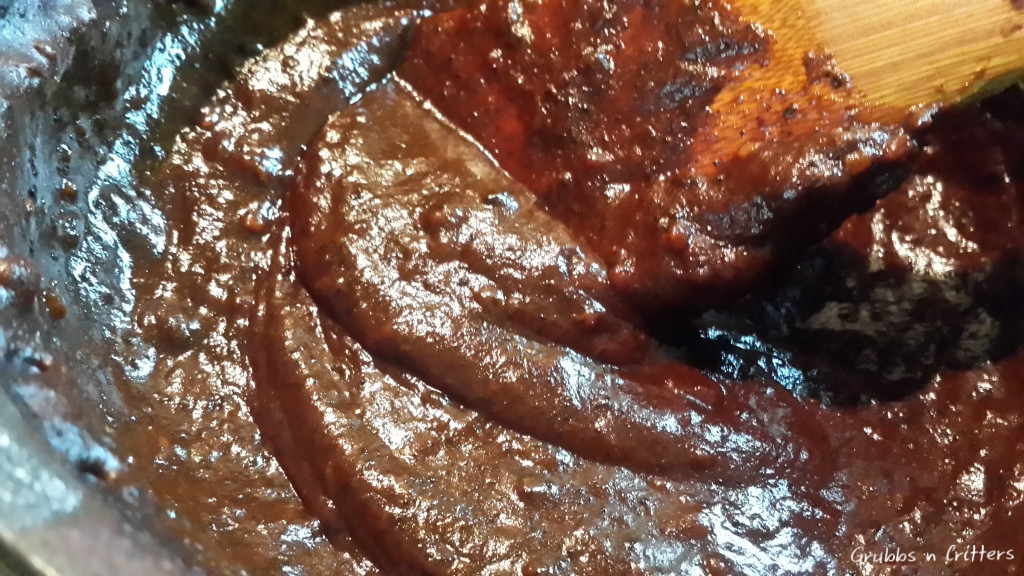 Home-made Taco Sauce
2015-07-13 13:46:45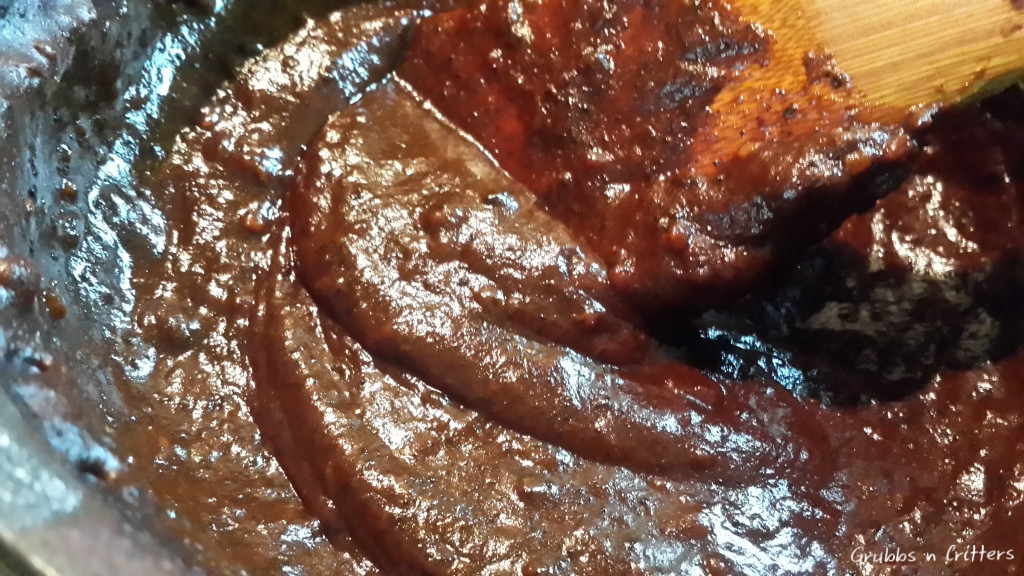 Ingredients
1 packet taco seasoning
2 cubes chicken stock
3 tbsp olive oil
3 tbsp all-purpose flour
1 can tomato puree
2 tspn chilli powder
3/4 tspn garlic powder
1/2 tspn cumin
1/2 tspn dried oregano
1 tspn onion flakes
salt to taste
Instructions
Roast all the dried ingredients in a pan.
Add in olive oil then then stock cubes
Add in taco seasoning and flour. Mix well.
Add in tomato puree. Add some water if it is too thick
When the sauce is thick enough to coat the back of the ladle, remove from heat
Use the sauce immediately or let it cool completely before refrigerating
Notes
All in all, done in about 15 minutes tops. With only teaspoon of chilli powder, this taco sauce was a damn fiery one! Be warned.
Grubbs n Critters https://grubbsncritters.com/
#FoodieFriDIYs #HomeMatters #SQHOP