June 17, 2016
One thing I really, really liked about the Dutch supermarket as I mentioned last week is the pre-cut, pre-cleaned, pre-cooked (or uncooked) vegetables in their supermarkets. Not only that, they are mostly fresh produce and come with a wide variety of selection to choose from. They are also not too expensive.
Imagine the time you'd save from the peeling, cutting and rinsing. It's brilliant!
Here's this week's feature of simple stir-fry vegetable made easy by pre-everything from the supermarket.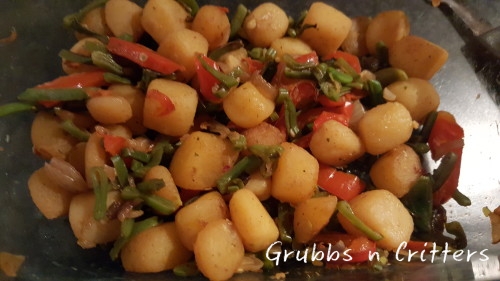 Vegetable Medley of Fresh Dutch Vegetables
2016-06-10 04:19:39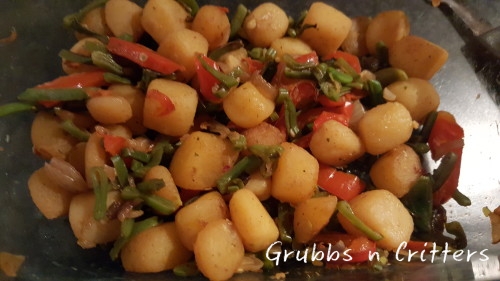 Serves 4
An easy recipe using a mixture of pre-everything from the supermarket! That's that.
Ingredients
Sliced onions
1 clove garlic pressed
Half chicken stock cube
Olive oil for frying
Pre-cut and ready to cook vegetable
1 cup long beans
Half a pack pre-spiced and semi-cooked Dutch taters
1 cup capsicum
Instructions
Heat up oil in pan
Fry pressed garlic and onions till translucent
Add in chicken stock cube and mix well
Fry up the taters till golden
Put in the beans and capsicum and mix well
Cover up for 5 minutes
Still well and turn off the fire
Serve!
Notes
You can always add on other herbs like spring onions, rosemary or parsley to enhance the taste.
Grubbs n Critters https://grubbsncritters.com/
Disclaimer: Using pre-everything vegetables from the supermarket is not lazy. It's just convenient! For busy moms, this is god-sent and the best part is, nothing about this is unhealthy.