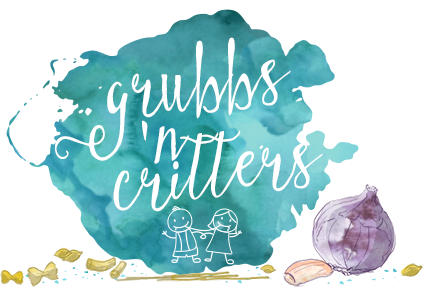 When life gives you lemons, ask for kiwis. Make that a PURPLE kiwi. Change your mind 3.28 seconds later. Demand for the lemons back. But! Without the lemon inside. Then ball your eyes out because the lemons are not pink.

Insist on only pink lemon. No, wait.  Don't want lemons anymore. Not the normal, oval ones. Just lemons. But octagonal. And pink.

Wait. What are those lemons doing in the cats' litterbox?!
I'm telling you it never ends.
Confused yet? I don't blame you. Welcome to my world where nothing really makes sense.
Because, with our 2 little critters under 5 and our 3 not-so-normal cats, we have come to expect the occasional unexpected warped logic. Cutest things on earth, but they drive me up the wall!
Add that to a decade of our "temporary stay" in Bangkok earning our bread and butter as the clueless foreigners where Thai logic applies (I coin it Thaism), making it that much more perplexing. It does qualify us to give you some insights on Thailand, though!
A little bit about me
I'm a mutt. I hail from Singapore with a mixed Javanese-Japanese-Portuguese parentage who spends an unhealthy amount of time slaving away in a perceived-to-be glam-insanely-demanding ad industry. (which explains my penchant towards posting the occasional post-worthy ad). 
I live for lyrics and quotes, appreciate witty sarcasm and would thoroughly enjoy the warped humour in Calvin & Hobbes. Although I couldn't work a DSLR for my life, I greatly appreciate photography and the skills that go behind it.
My husband, Silver Bullet, is Dutch; making our young kids, Spud (born in 2008) and Squirt (born in 2010), a breed of authentic "muttified" mishmash.  Their antics have contributed much to the colours in this blog and I worry if they would ever find their roots
Sometimes, I pretend that I have everything under control when my life is actually falling apart.
My therapy? Giving myself time-out in the kitchen to bake or whip-up yummilicious meals of Singaporean-Malaysian-Indonesian culinary influence, inspired by my Mom's home-style fares. Grubs (my endearing term for food) are my poison, hence the term Grubbecipes for all my recipes found in this blog.
Have I mentioned the kids drive me up the wall yet?
My Blog
This is a personal lifestyle blog covering my colourful and topsy-turvy world of our life in Thailand and the odd characters I meet or work with, parenting, my passion for cooking, reading and everything else in between that suit my fancy. Rants and the occasional shoe-whoring included.
This is my life in an orgnanised chaos of trying to be a super-wonder working Mom, juggling life. It will not be girlie and oozing cuteness. The colour Pink is OUT and so are politics. Neither will it be always upbeat where everything is just great and picture perfect.
Instead, I'll give you the low-down of things and tell you like it is, with minimal sugar coating. With parenting,  I'll share anecdotal accounts of my parenting challenges with my little critters, Spud and Squirt. Things that people don't usually talk about so openly; sometimes, with a little exaggeration. And I'll tell you when I do – just to make the point so you can roll your eyeballs like I sometimes do.
Like the lemon excerpt above.
I believe there is a trove of information to be discovered on my site from my archives . I hope you find them useful to help you navigate this confusing, frustrating yet joyful experience of parenting and  living life outside a comfort zone as a sleep-deprived working mother trying to do it all.
I hope my stories will give you some perspectives on stuff for when things get just too confusing. And I hope you leave my page with at least a smile on your face.
Or just join in the ride. You may be surprised!
From us with much love,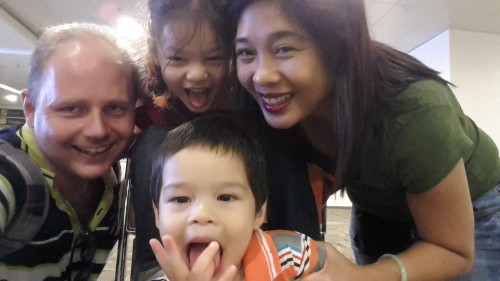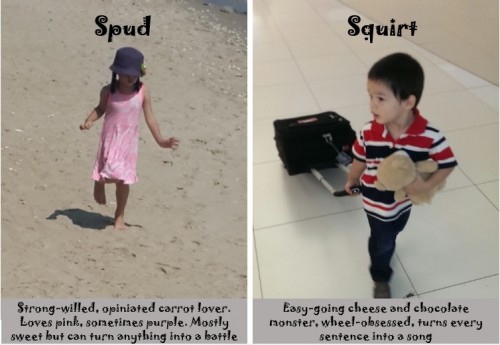 Come connect with me! Leave you comments below or drop me a personal note in my Contact Page.