June 29, 2016
If you look at the pictures below, you'd think he is one hell of a lovely and affectionate cat, right?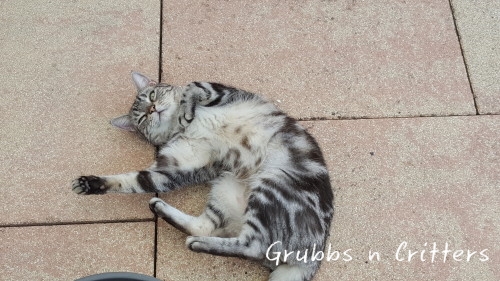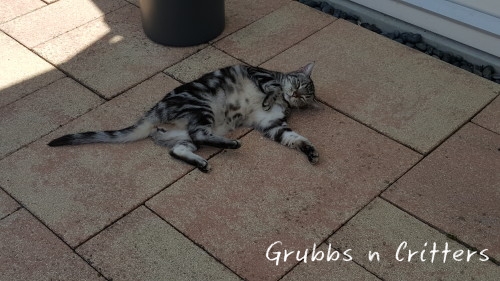 You are not wrong. Donut is very lovely and affectionate. He is an American Shorthair, about 8 years old and possesses a very mild temperament. He loves to snuggle when the humans are asleep and when he sleeps, he actually snores!
He purrs a lot too but can be just a little bit of a closet bully to the other 2 cats. He is quite cute I must say. Would you like to adopt the bugger?
He is Silver Bullet's cat, but as I happened to be his chosen human, I'll vouch for his fantastic personality and would not have the heart to give him away. Except that until about 2 weeks ago, I was so ready to give him up.
That was how mad I was with him after discovering (at around midnight!) that he had peed on and all over my laptop bag.
Not only did my bag stunk of cat's urine, all the contents in it were bathed in pee-perfume! My stack of business cards in it was damaged, as did some of my office stationery and notebooks which I had to discard. I have not checked the condition of my USBs yet but they were pretty wet and stinky when I took them out.
Most importantly, my entire pouch of go-to medication containing several prescribed-only stash left from Bangkok was ruined. I had to throw them away and I do not have any spares.
Fuming I was. *Grunt* Especially since I think I have been reasonable enough to let him get away with the occasional crapping on our bed and his peeing spree on all the new kitchen rugs, doormats and bathroom mats. Use the litter box, dammit! That's what they are for – not on our bed, not on the rugs, not on the mats and certainly not my laptop bag. Those are not for crapping or peeing.
Thankfully, my laptop itself was not in there or I think I would have thrown that cat out of the house and into the streets that very night. Oh, trust me! I was so, so close to doing that. I even had adamantly voice my sentiments to Silver Bullet, to which he pretended to ignore like I hadn't say anything and let me cool off. *Grunt*
Donut seems to have sensed that I was pretty mad at him and for at least a day after that, he did not show himself up to me. Then slowly, he crept back in…purring and doing all the stuff cats do, to get the affection he thinks he deserves.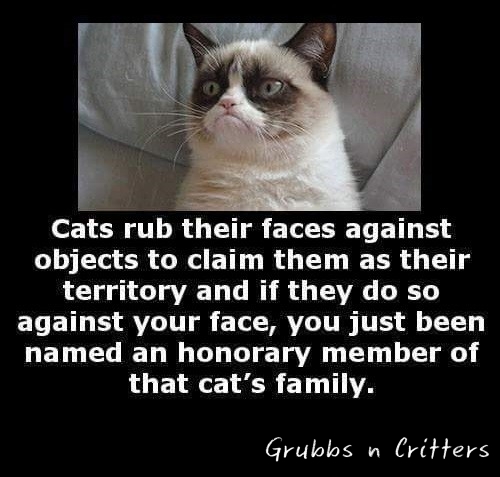 We have since made peace but Silver Bullet has been given an ultimatum to the fate of this cat of his the next time he pees on my personal belonging.
I hope Silver Bullet is right when he said that Donut would only ever find a spot outside the litterbox if he finds his litter a tad dirty. He defended the cat, vouching that the bugger usually does his business in there if it is clean enough for him.
A tad dirty, says he. Clean enough, says he. Bloody hell. It's not like we don't clean up on a daily basis. What a cat!
My guess is, the one who has the litter cleaning duty twice a day (at least!) would be Silver Bullet from now on. Donut is, after all, HIS cat. He was the one who chose the bugger amongst the many once upon a time.
The real question is: Can I even bring myself to give him up? Would I really do that? I think I can and I would. But I do kinda like the bugger a lot actually. It's just his occasional peeing everywhere habits that I cannot stand.
Urggh. What do I do?! What would you do?!