January 28, 2017
The Year of the Fire Monkey has officially come to a close today with the arrival of a fresh new year in accordance to the Lunar calendar. On 28th January 2017, this brings us to the Year of the Fire Rooster.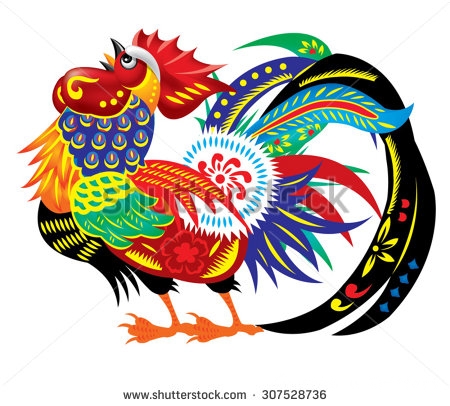 With lots of monkey business happening last year with many unpredictability and surprises, the Year of The Rooster, however is purported to be a time for when things would start to feel more grounded.
That's only because, in the Chinese astrology, the Rooster is known for its practicality, meticulous planning and taking calculated risks.
It would be the year to get organised and being truly grounded while architecting the next step-by-step move of the whats and the hows to get to your goals. In short, it's about stepping up, steering the course and taking control your life.
But you see, I am not a certified astrologist. So given my fascination with anything astrological, I am only quoting what this year may bring from the various sources that I have read.
I do know that in plain English, the rooster is also known as a cock. I also do know that in Singlish, the word "cock" is also used to describe something(or someone) as being nonsensical, rubbish and no substance or sub-standard.
Pretty benign given the seemingly crude connotation attached to the word cock. But I digress.
Like every other year, we don't celebrate Chinese New Year in our household but there was still some sort of celebratory sentiments during Chinese New Year while we were still living in Thailand.
Here in Europe, we are too far away from the festivities. So much so that I did not even think about it; let alone getting the kids their annual Chinese New Year costumes for which I would not have known where to get.
And really, if not for Social Media, I would have completely forgotten that today is indeed the start of another brand new year as with the Chinese Calendar.
And really, if not for that, I would also have not found this: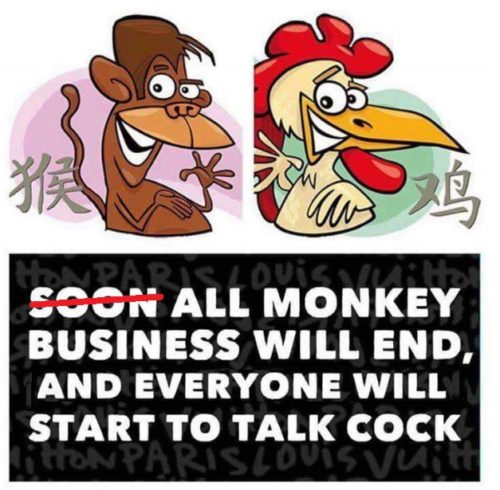 Now you see why why I had to digress and explain the word "cock"in Singlish earlier. Because when I saw this, I can't help but to laugh my guts out. Especially since this truly resonated well with what has already transpired in recent times.
The fun begins. Oh boy.
Gong Xi Fa Cai everyone!